You mentioned to me that "Dr Essler's Cocaine" is loosely based on an actual historical event, that of a hotel crime in Ireland in the 1930s involving Irish Nazi Party members, one that was somehow swept under the rug. How did you first come across this information, and how did you come upon the idea to create a story like this one?
Well, I suspect a crime but no crime is recorded. Ireland, especially the Irish countryside, is a land of unrecorded or of misrecorded crime, particularly of crimes committed by the powerful against the vulnerable. According to an account in a local history journal a woman drowned in a swimming pool in the grounds of a hotel in Wicklow in the 1930s. The hotel belonged to a leading member of the Irish branch of the German Nazi party. High-level Nazi meetings took place there. No explanation is offered for the woman's death, in this journal. An abyss opens up in the stately grounds of County Wicklow. The story describes what I saw in this particular abyss.

You have infused "Dr Essler's Cocaine" with unanticipated humorous elements that make a certain kind of reader either cringe while laughing, or laugh while cringing. Was this intentional, or a stealth tactic perhaps, or merely the by-product of your unique narrative style?
I think laughing, cringing and even crying are equal responses to cruelty and depictions of cruelty in the sense that they are all modes of standing by while the victim goes down, all modes of inaction. I suppose literature is the supreme form of inaction, and as both a writer and a reader I know that all I am basically involved in is creating and enjoying the pleasure and distraction of doing nothing. Of course there is nothing I can do about the barbarism of pastoral Ireland but write about it anyway. And we might as well laugh as cry for what has gone on and cannot be undone. An honest literature then should be both hopeless and funny, in my opinion.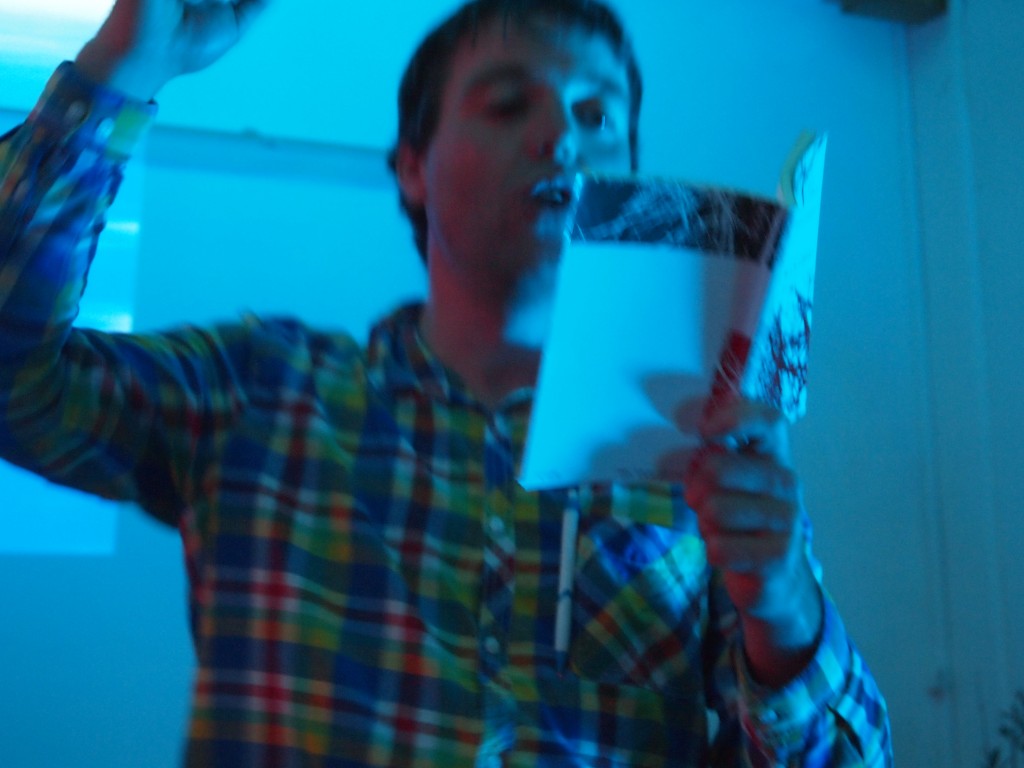 The story is "Lordanesque" in that the reader cannot possibly seek refuge or comfort in any aspect of it. Do you feel it is your duty, socially and philosophically speaking, to bear witness (through your written and performed works) to the folly of our euphemistic, comfort-seeking yearnings as modern Westerners?
I have no duties. I have no worked out philosophy. I have no message really. All I have is instincts and needs. I have an instinct and a need to write and I go with it.

You've been called a writer who really goes for the jugular in your work…the "Roberto Bolaño of Ireland," which is a tremendous compliment. Do you think that you consciously channel him when you create your stories and poems?
I am in direct contact with Roberto on a daily basis. I am his Irish medium. Even while he was alive, and much less exciting to know, I advised him about several of his novels and in return he secretly inserted me into them. You will find me in 2666, for example, if you look. It's obvious who I am in that book. Not so obvious in the savage detectives perhaps.

How did you become a performance poet? Did it stem from a specific childhood education in theatre arts, or public speaking? What were your very first poetry readings like?
I like showing off and, generally speaking, people are easy to impress. I had no childhood arts education. I learned about poetry and literature from the counterculture of the 1980s. My first readings were little songs and poems written to show off to my teenage friends.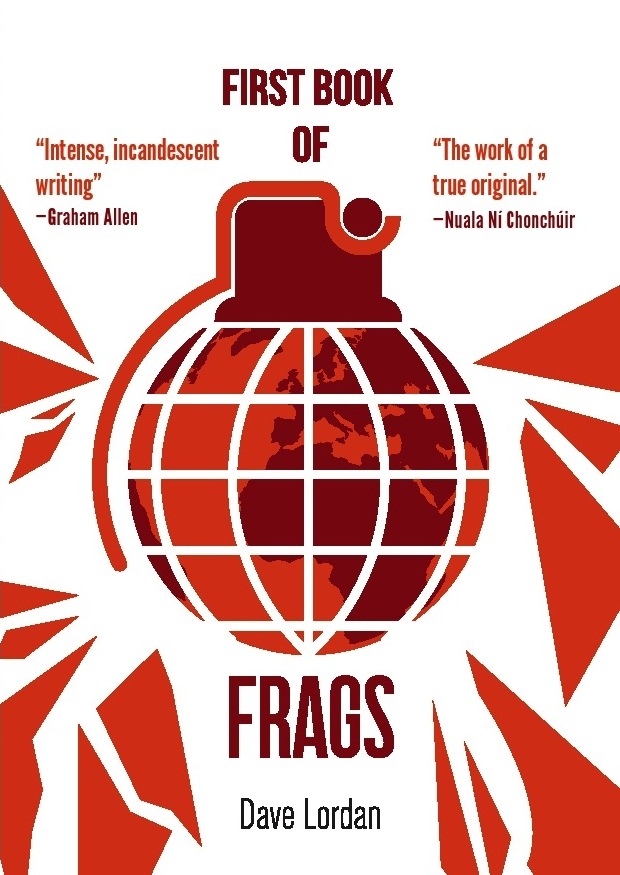 How have you developed over the years as a teacher of creative writing? What strategies and stances have you found work best with groups of learners? There are those who would say creative writing cannot be taught; what has been your experience?
Talent can't be taught but self expression can be guided and improved. I have developed through practice and experience. I focus closely on creating a good learning atmosphere in which everyone gets to contribute what they have to contribute and write what they have come to write. I try to get to know individuals and facilitate them as best I can. I enjoy teaching, I enjoy helping people enjoy writing.

We've been thrilled to publish excerpts from your new book with Wurm Press, First Book of Frags. Was it already part of your repertoire to write such startling, jarring, unconventional prose? Or did these stories take a lot of initial research and writerly process before they were ready for publication?
Flash fiction, prose poems, vignettes, anecdotes, monologues, rants and so on have always been part of what I have done as a writer. As time goes by I am becoming less interested in writing poetry, at least page poetry. I have to change what I am doing often or I will lose interest. Or to put it differently, I have a lot of different interests and writing short intense pieces that don't have to have anything much to do with each other suits this disposition. Now the Frags are done I'm bored with being dark and ruthless. My next book will be a book of innocence and light, full of optimistic hope.

Emerging writers always ask of more established writers: What is a typical schedule like for you? Do you have a set time devoted to writing?
I have no typical schedule. I write when I feel moved to write and when I get a chance to do so.


+     +     +


Dave Lordan reads from his newest work, "Kathleen Is Just a Word," from First Book of Frags, here.



+     +     +


Hear Dave read an excerpt from his short fiction piece, "A Bone," here: